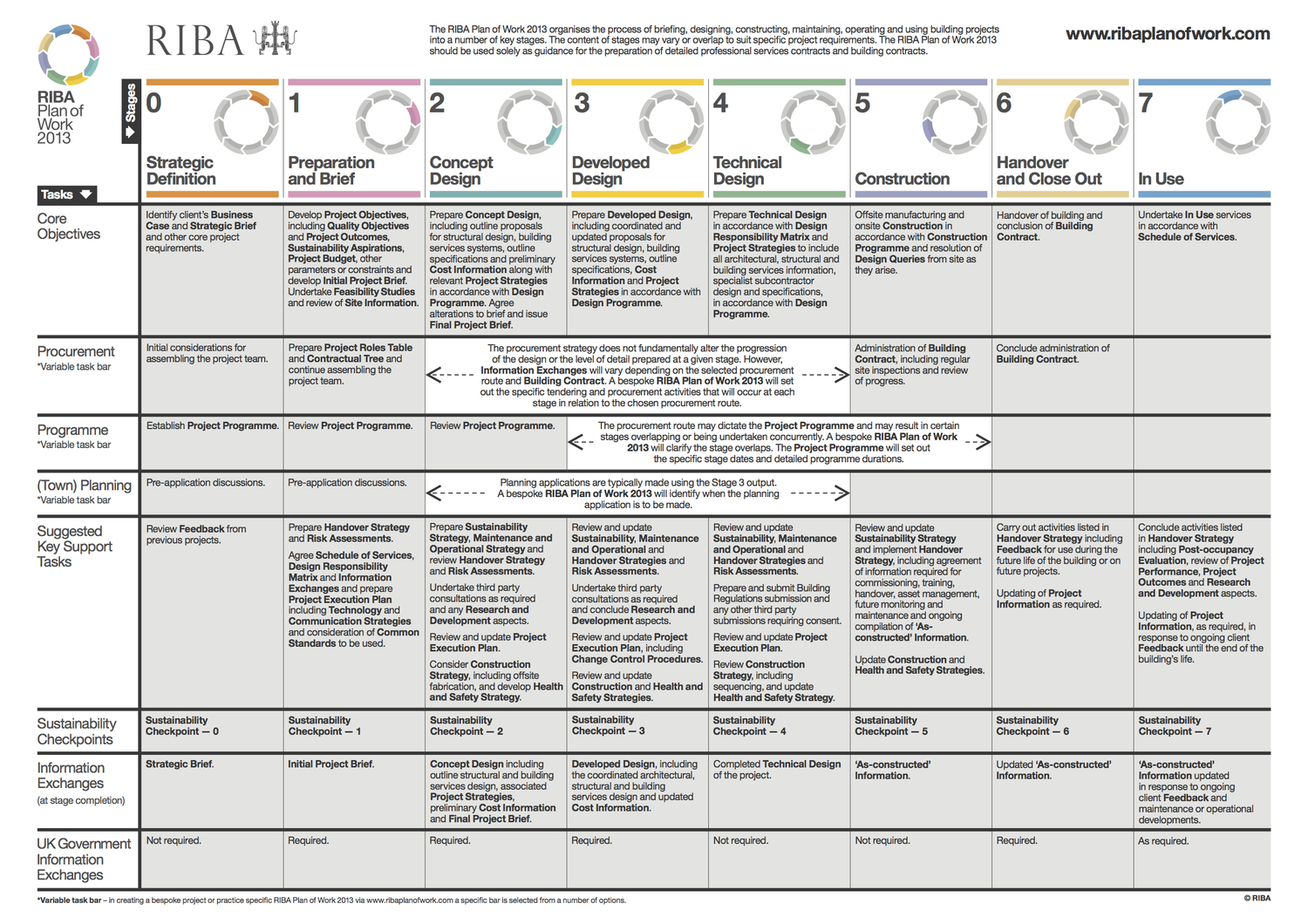 As an introductory reference guide, the separate stages of how projects are undertaken are listed below.


Stage 1: Initial Design and Feasability Studies (RIBA Stages 1-2)
Surveys of the existing property are carried out.
Drawings of existing and proposed floor plans, elevations and sections are produced.
A feasability study is conducted to determine the practicality of the proposed plan and method.
The budget and timescale for the project are established.


Stage 2: Planning Application (RIBA Stage 3)
All of the necessary drawings and documents are created and submitted to the local authority for planning permission.


Stage 3: Building Regulation Drawings (RIBA Stage 4)
A structural engineer is consulted and detailed, technical drawings are prepared.
A building control application is created and submitted.


Stage 4: Pre-Construction (Tender)
A Scope of Works document is produced.
Tender packages to building contractors are issued.


Stage 5: Construction Contract Administration (RIBA Stages 5-6)
A formal and detailed construction contract is agreed between the property owner and the builder chosen to carry out the works.


Stage 6: Post-Construction (RIBA Stage 7)
The finished building is inspected and defects are agreed.
Negotiations with the Building Control Department are entered to ensure that a completion certificate is issued.


Other consultants are often required, including Services Engineers, Party Wall Surveyors, Rights to Light Surveyors, Landscape Designers and Planning Consultants.